Local officials of the Department of Trade and Industry (DTI) here in Iloilo have warned the public against buying China-made candies and cookies while investigation is ongoing to determine its safety.
DTI Provincial Director Diosdado Cadena, Jr. likewise called on distributors to temporarily pull-out the products believed to be contaminated with formaldehyde from the market.
For the first time in the history of Iloilo politics, a deputy mayor was appointed by the chief executive to perform duties and responsibilities the latter would give him. The appointment of the deputy mayor took effect last July 4, 2007.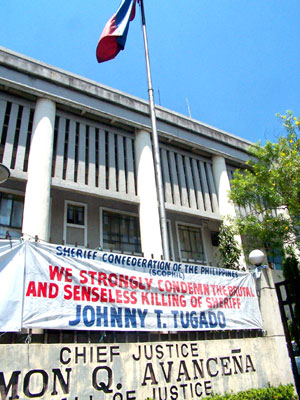 A. Chris Fernandez
The University of the Philippines marks its 60th year in Iloilo with a week-long celebration on July 23-27.
The commemoration will be opened on Monday with lectures, a photo exhibit and a book fair at the UP in the Visayas Iloilo City campus.