The dreaded mosquito-borne Dengue Fever claimed its latest victim in a third grader elementary student of the Central Philippine University (CPU) in Jaro, Iloilo City.
The only daughter of a couple residing in M.H. Del Pilar, Jaro, the third grader succumbed to Dengue Fever after three days of hospital confinement.
The business community in Iloilo City are alarmed by the spate of robbery incidents happening in the city these past few days.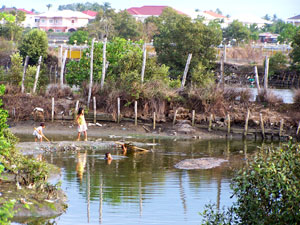 A. Chris Fernandez
Department of Trade and Industry (DTI) Provincial Director Diosdado Cadena Jr. suggested that Small and Medium Enterprises (SMEs) in the province should observe current good manufacturing practices and hazard analysis critical control points for their products to reach the international market.
The current good manufacturing practices includes the improvement of working areas lay-out, handling of equipment and other related facilities and proper of handling of the products itself especially the processed foods.