A peace offering of P100,000 was made to complaining barangay captains of Iloilo City in exchange for the withdrawal of a graft case against top national officials of the Liga ng mga Barangay.
Fame and fortune found a new fan in the communist hierarchy with government intelligence reports confirming a switch on extortion targets of local communist terrorists.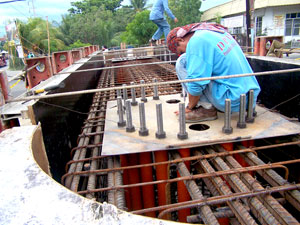 A. Chris Fernandez
For topping the National Achievement Test (NAT) in the elementary level in the region, Mayor Jerry Treñas will give P1 million worth of projects to the Nabitasan Elementary School in La Paz.