The use of renewable sources of energy in the country will get a big boost with the introduction this month of electric-powered jeepneys, according to a company which pioneered solar energy technology.
The Armed Forces of the Philippines (AFP) is more than willing to participate in the proposed summit that will look into killings and abductions in the country.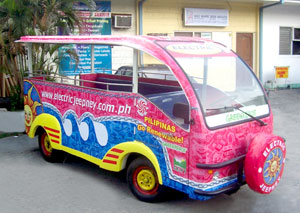 Members of the 9th Sangguniang Panlalawigan (SP) convenes today for its first regular session. And as tradition will have it, the SP body will hear the inaugural address of the Provincial Governor.