Here is a friendly reminder to newly-elected and reelected officials of the Province and City of Iloilo - "Remember your promises to the people.
Until and unless tipping is declared illegal and tippers outlawed in the country, for the Iloilo Convention and Visitors Bureau (ICVB), the P80 gratuity for taxi drivers of Light of Glory stays. And it stays too, until and unless government agencies concerned in the operation of the new Iloilo Airport in Sta. Barbara-Cabatuan get their acts together and resolve the issue as raised by the taxi operators.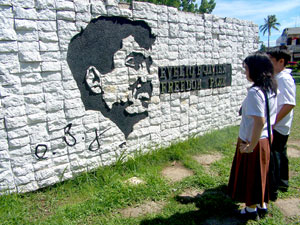 A. Chris Fernandez
A special board of canvassers (SPBOC) appointed by the Commission on Elections (Comelec) is set to proclaim this Friday the winning candidates in Antique province led by Gov. Salvacion Zaldivar-Perez.
The SPBOC chaired by lawyer Daisy Real, Acting Director III of the Comelec's Planning Department, will convene at the old provincial capitol in the capital town of San Jose in Antique to finish the canvassing of votes and proclaim Perez and 11 other officials of the province.