Government troops pursuing a band of communist rebels suspected of bombing a cell site in Tubungan town in Iloilo recovered firearms believed to be left by the rebels in a house of a farmer on Wednesday.
The Task Force Mapalad farmers in Negros Occidental still face further threats from other farmer beneficiaries and landlord Roberto Cuenca despite the successful demarcation survey made by the Department of Agrarian Reform (DAR) in Hacienda Velez-Malaga in Barangay Robles, La Castellana.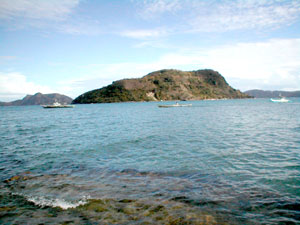 Efforts to curb greenhouse gas emissions suffer a setback with the granting of an ECC (Environmental Compliance Certificate) to the DM Consunji Inc. (DMCI) to put up a coal-fired power plant in Concepcion, Iloilo.
Environmental group Green Forum -- Western Visayas scored DENR for inconsistencies in addressing global warming.
'There is a climate crisis and we live in small islands that are most vulnerable to droughts, flashfloods, destruction of marine habitats and seawater rise. Why is DENR allowing this dirty coal plant that has not been endorsed by the Sangguniang Panlalawigan, Regional Development Council, nor the Department of Energy (DoE)?' Melvin Purzuelo, Coordinator of Green Forum said.