City Mayor Jerry Treñas welcomes the threat of a City Hall employee to file administrative and criminal charges against him before the Ombudsman Visayas over the release of P5,000 cash benefit stipulated in the Collective Negotiation Agreement (CNA).
Manhunt continues today in the Province of Antique on a 39 year-old company driver tagged as the sole shooter in a family massacre in the town of Culasi.
Two members of the Benedicto family in Barangay Malakanyang, Poblacion succumbed to gunshot wounds as three others hang on to dear life, all victims of the shooting rampage perpetuated by Gil Magsipoc-Cadiao.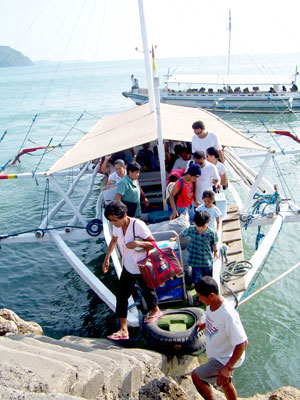 A. Chris Fernandez/File
The tables are set in the Capitol, literally and figuratively speaking, as majority of the members of the 8th Sangguniang Panlalawigan (SP) bids respective posts farewell.
Come Tuesday, SP Secretary Atty. Lorenzo Tubola will lead the secretariat anew in the holding of the 26th regular session, the last for outgoing Presiding Chair, Vice Governor Roberto Armada and nine other colleagues in the SP.