Tension marred the first day of operations of the new Iloilo airport of international standards in Cabatuan town after porters in the old airport insisted in working in the the new facility.
If the records of the Bureau of Immigration and Deportation (BID) are to be believed, murder suspect Archie Tan is somewhere in the Philippines while brother Jan Michael, also a murder suspect, is abroad.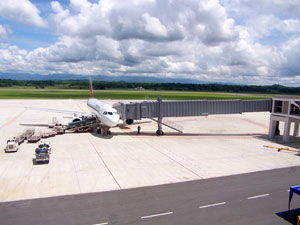 A. Chris Fernandez
For tampering documents of a PhilHealth claim, one city resident was found guilty of fraud thus fined and suspended from the government's National Health Insurance Program (NHIP).
In a news release, PhilHealth Regional Office 6 identified the claimant as Benjamin Chua of Mabini Street, Iloilo City.