Photographic Society of Iloilo documents the new Iloilo Airport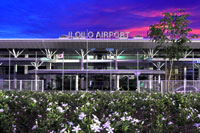 Photo by Jun Rojas
Say it through pictures.
The Photographic Society of Iloilo documented the different facilities of the new Iloilo Airport in Cabatuan, which is set to open today, June 13.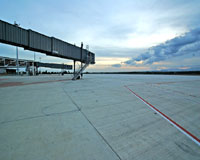 Photo by Dr. Vic Pido
Last April 28, with the help of Air Transportation Office Manager Alan Java, some members of PSI had the chance to view and take pictures of the much-awaited airport of international standards.
These pictures will be on exhibit at the site starting today.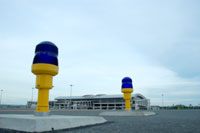 Photo by Therese Robles
The featured pictures are by Atty. Bert Onglamsing, Carlos Garcia, Daisy Cababasay, Jun Rojas, Nick Valera, Therese Robles and Dr. Vic Pido.
Jun Rojas is the president of PSI and he manages the family-owned softdrink distribution company.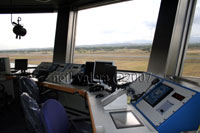 Photo by Neil Valera
Carlos Garcia, PSI's vice president, is the owner of Readata Enterprises.
Onglamsing is a lawyer by profession and the founding member of PSI. He is the owner of Newpost Supply.
Daisy Cababasay is a housewife and secretary of PSI.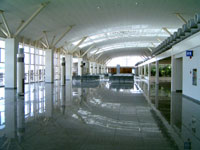 Photo by Daisy Cababasay
Neil Valera is a photographer by profession and the club's treasurer.
Therese Robles, an orthodontist, is one of the pioneer members of PSI.
Dr. Vic Pido is an orthopedic surgeon and one of the club's pioneers, too.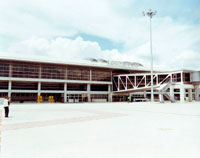 Photo by Carlos Garcia
The PSI was founded 27 years ago and presently, it has 20 active members. The club aims to promote camaraderie among photography enthusiasts as well as help each other develop the other's skills.