Antique Gov. Salvacion Zaldivar-Perez has filed a criminal complaint before the former members of the provincial board of canvassers (PBOC) of Antique for the delay in the proclamation of the winning candidates in the province.
In order to avert any more 'misfires.' the Armed Forces of the Philippines (AFP) pushes for coordinated moves with the RPA-ABB, faction of the Communist Party of the Philippines now involved in peace talks with the Philippine Government.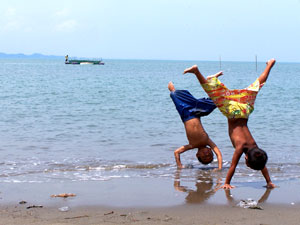 A. Chris Fernandez
The Department of Science and Technology (DOST) is now banking its attention and resources on the development, promotion and commercial application of science and technology (S&T) among small and medium enterprise especially on tropical wines and distilled spirits all over the country.
DOST Secretary Dr. Estrella Alabastro said the local market for distilled spirits is well established compared with tropical wines. "The same is not true for tropical wine that face a stiff competition from grape wine."