Iloilo City Alliance of Drivers Association (Icada) has deferred its plan to ask for a one peso increase in fare rates of public utility jeepneys (PUJs).
The head of the inter-governmental organization which provides compensation to oil spill victims has lamented allegations that their organization allowed itself to be used by politicians during the election period in the payment of claims for victims of the oil spill.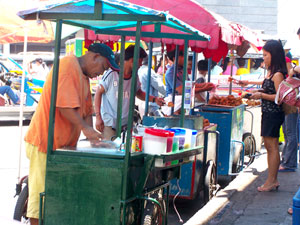 A. Chris Fernandez
Members of the prosecution panel in the celebrated massacre of Filipino-Chinese businessman Francisco "Bobby" Tan, wife Cindy Zayco and six-year old daughter Katherine are out to pose an objection on the latest legal development involving the principal suspects.
Following the issuance of an arrest warrant on brothers Archie and Jan Michael Tan, sons of Bobby from a former girlfriend, the duo through counsel moved to nullify said arrest orders before the Court of Appeals (CA).