Wanting to get married and live peacefully, two members of the New People's Army (NPA) surrendered to the Philippine Army.
Out of the more than 100,000 claims submitted by the second round of claimants for pollution damages from the Petron oil spill in Guimaras, only 2,600 have been found duly accomplished, the head of the regional task force on the oil spill said.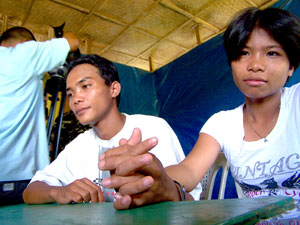 A. Chris Fernandez
Over 60,000 school children in public elementary and high schools throughout Iloilo City are in good hands. In fact, with hundreds of uniformed police officers deployed here, Senior Superintendent Wesley Barayuga, Iloilo City Police Office (ICPO) director said "back to school" peace and order conditions are thus far "all well, all good."