Police and military officials in Western Visayas said they will file a formal complaint against the Revolutionary Proletarian Army-Alex Boncayao Brigade (RPA-ABB) before the peace pact monitoring committee for violations committed during the election period.
Army intelligence is now on the look-out for a group of communist cadres from the National Capital Region reportedly out on a mission to oversee execution of "Oplan Sabotage."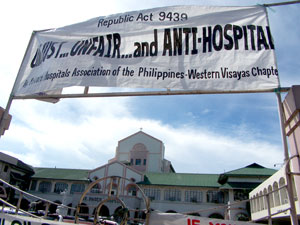 A. Chris Fernandez
Reelected Governor Niel D. Tupas Sr. will be proclaimed 2 p.m. today by the Provincial Board of Canvassers despite the petition filed by lawyer Virgilio Sindico of the People's Graftwatch of Iloilo (PGI) asking for the suspension of Tupas's proclamation.