Wrong remedy. Premature.
Such summed up the Supreme Court's (SC) decision in junking the petition filed by Vice Governor Roberto Armada and Board Member Manny Gallar against the Court of Appeals (CA), Governor Niel Tupas Sr. Board Members Domingo Oso Jr. and Cecilia Capadosa.
A group of teachers from Carles, Iloilo alleged that their P3,300 honorarium for their election duties last May 14 polls has been deducted by their municipal treasurer.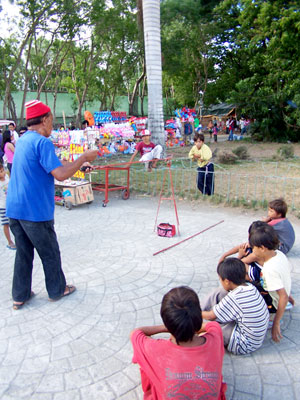 A. Chris Fernandez
The Regional Trial Court (RTC) has denied the temporary restraining order (TRO) sought by Panay News Inc. against the Commission on Elections (Comelec) relative to the printing of the voters information sheet (VIS).