The Philippine Army has now refocused its efforts in the barangays following reports of massive recruitment of minors here by the communist terrorists New People's Army (NPA).
Unlike in the city, voters in the province's 42 towns and one component city placed six senatorial bets from the administration's Team Unity (TU) in the top twelve.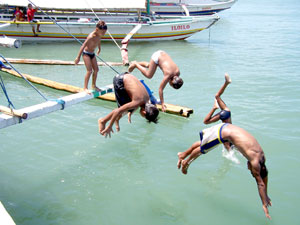 A. Chris Fernandez
BAROTAC NUEVO, ILOILO--Even as reports of fraud continue to mar the May 14 elections, United States Ambassador Kristie Kenney lauded the high voter turnout in the elections and the number of poll watch volunteers.
Kenney who was among the foreign observers who monitored the synchronized elections last week said the 80 percent voter turnout was "exhilarating."