Ilonggo advocates for the prevention and control of Human Immunodeficiency Virus -- Acquired Immune Deficiency Syndrome (HIV-AIDS) celebrate today the 24th Annual International AIDS Candlelight Memorial.
With a few weeks left before the start of school year 2007-2008, the Iloilo Boarding House Commission (IBHC) will start inspecting boarding houses to ensure that they meet the standards set by the city government.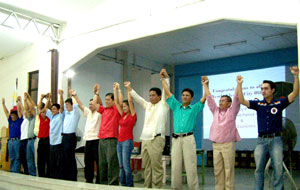 A. Chris Fernandez
Hell hath no fury like a woman scorned.
Once again, Shakespeare was proven right when a jilted lover scored big in causing a major disturbance and scandal in Saturday's wedding of a reported ex-boyfriend.