The Ilonggo electorate has spoken and gave fresh mandate to a number of reelectionist candidates particularly Representatives in Congress and Iloilo's governor.
"We can only do so much, we can only try but vote-buying has become a culture and change will take so much time."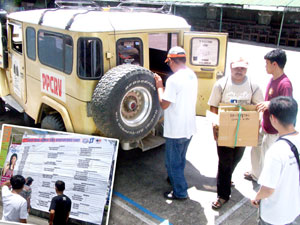 A. Chris Fernandez
Although elections went on smoothly Monday, violence erupted between the supporters of contending mayoralty candidates in Estancia town yesterday morning.