Western Visayas was lucky enough to have a "generally peaceful" conduct of election yesterday while deadly violence sparked in other parts of the country.
Albeit marked with isolated incidents of reported harassments, scattered arrests of suspected vote-buyers, electioneering even at the voting precincts, blatant violation of the gun ban, for Comelec Assistant Regional Director Tomas Valera everything was "under control."
A number of voters were not able to vote yesterday after they failed to find their names in the Comelec's master list of registered voters.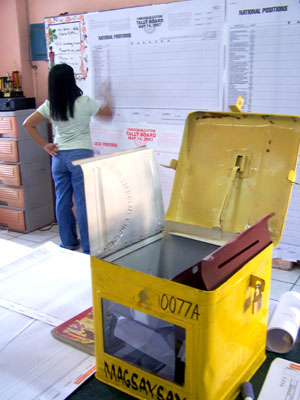 A. Chris Fernandez
Sunday and yesterday marked the end for political jingles of candidates and "blocktime" programs or paid-airtime of those who had the resources to pay political rates of three radio networks, Bombo Radyo, Aksyon Radyo and RMN 774 here.