Police personnel and Army soldiers are in high-alert as the nation holds the elections today.
A stern warning has been issued to the public, voting public in particular, on the proliferation of fake P500 bills as news got out of an Army operation that got a man arrested in Lambunao for possession of the bogus bills.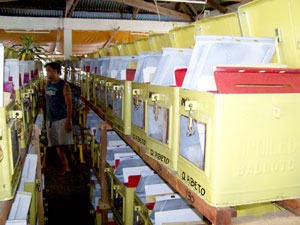 A. Chris Fernandez
The city's 226,325 registered voters will join some 38 million voters in the country in casting their votes today for the midterm national and local elections.