Police on Wednesday night arrested the top commander of the former rebel group Revolutionary Proletarian Army-Alex Boncayao Brigade (RPA-ABB) in Panay and three others who were carrying high-powered firearms and P300,000 cash.
President Macapagal-Arroyo failed to attend a final campaign rally of the Team Unity (TU) senatorial candidates here last night upon the advice of her doctors.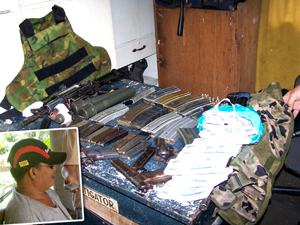 A. Chris Fernandez
Barely a day after news got out on the latest misfortune to hit the group, a major setback struck anew the hierarchy of the Rebolusyonaryong Partido ng Manggagawa sa Pilipinas - Revolutionary Proletariat Army -- Alex Boncayao Brigade (RPMP-RPA-ABB).