Remaining days of the campaign period up to Monday's elections are feared to put locals and candidates in the Province of Antique in potential danger with security possibly compromised.
Commission on Elections (Comelec) regional director Renato Magbutay merely laughed off the accusation of newspaper publisher Daniel Fajardo that there is irregularity in the transaction relative to the printing of over 3.6 million Voters Information Sheet (VIS) for Western Visayas.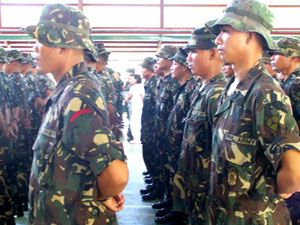 TNT File
The printing job of the Commission on Elections (Comelec) for paraphernalia intended to Western Visayas was done in accordance with government-prescribed rules and regulations. Once awarded, it was also executed as so stated in the Contract for Printing, 'equitably and justly.'
Such was the clarification of Rosendo Mejica II, general manager of Makinaugalingon Printer and Bookbinder and President of the Iloilo Printing Industry Association amidst questions now raised on said transaction.