Hundreds of oil spill claimants in the island-province of Guimaras promised with a significant no-interest loan will now have to stop hoping and expecting.
Army officials told the Regional Trial Court (RTC) here that the two abducted leaders of militant organizations are not in their custody even as they admitted that they have not conducted an investigation on the incident.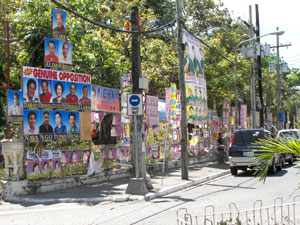 A. Chris Fernandez
Demand for real estate in Iloilo and the neighboring town of Pavia have increased significantly with the expected mitigation of the flood problem of the city after the completion of a multi-billion flood control project.