Militant party-list groups yesterday announced their support for 22 candidates running for various posts in the May 14 elections.
International human rights groups have called on President Macapagal-Arroyo to resolve the shooting and wounding of a human rights worker and the abduction of two leaders of militant organizations on Panay Island.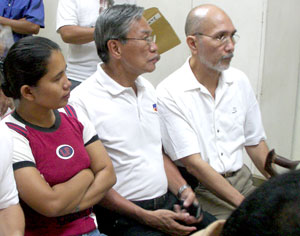 A. Chris Fernandez
Candidates in next month's elections are called and labeled with just about all unsavory and unappealing tags yet for the Armed Forces of the Philippines (AFP) here, they are simply modern-day heroes.