After being ravaged by millions of liters of bunker fuel spilled on their shores, residents of Guimaras Island are now caught in the bitter wrangling of politicians over the payment of pollution compensation claims.
Charges and counter-charges continue to hound the latest stretch of distribution of oil spill compensation to thousands of victims in the Province of Guimaras.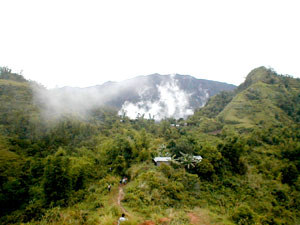 The series of tree planting activities conducted by various organizations at the Maasin Watershed did not help in bringing "discernible increase in the volume of water."