Western Visayas has been reportedly hit by series of organized terror acts now credited by government forces to the local hierarchy of the Communist Party of the Philippines - New People's Army-National Democratic Front (CPP-NPA-NDF).
In this political season where people differ in views, preferences and opinions, Mayor Jerry Treñas is asking all Ilonggos to unite and pray for the success of Tribu Ilonganon and Tribu Kahilwayan as they compete in this year's Aliwan fiesta in Manila.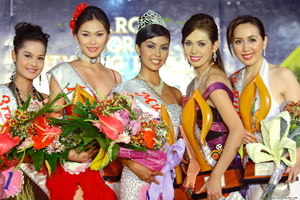 Leo Solinap
San Jose, Antique -- A bit of Thailand comes to Antique on April 23 as a six-day exhibit-sale of handwoven products from said country opens, pairing up with Antique's own signature product like the patadyong. The exhibit-sale dubbed 'Rara kag Habul: handweaving from Antique and Thailand' runs from April 23 -- 28 at the lobby of the Antique Provincial Capitol in San Jose town and will also showcase interesting arts and crafts from both areas.