The family, friends and colleagues of two abducted leaders of militant organizations yesterday launched a movement to help locate them alive and unharmed.
Around 200 participants joined the launching of the 'Save Ma. Luisa Posa-Domina and Nilo Arado Movement' at the Carmelite Missionaries in La Paz.
A desalination plant has been put up in Iloilo City in order to provide a solution to the problem of limited water supply here.
The plant is a pilot project of the Mactan Rock Industries, Inc and SM City Iloilo, where it is located.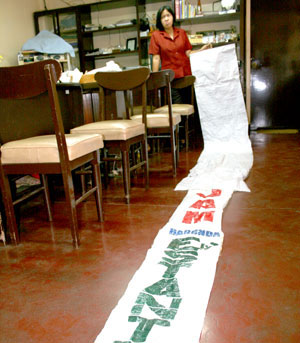 A. Chris Fernandez
A spokesperson of Panay Electric Company (PECO) has called on city residents to avoid flying kites in areas where there are presence of high voltage power lines to avert the occurrence of sudden power interruptions.