The government has lifted the ceiling on tuition increases allowing around 1,200 private schools and 112 state universities and colleges to set their rates for the coming school year.
Iloilo Province will have its test case in as far as peace pacts are concerned as key political figures in the Municipality of Estancia will gather for the signing of a covenant.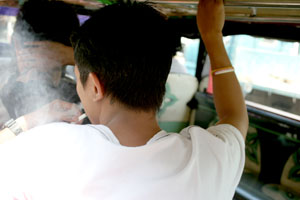 A. Chris Fernandez
The families and lawyers of two abducted leaders of militant groups on Panay have asked the courts to direct military officials to surface the missing activists.