The investigation into the shooting of a human rights activist and the abduction of two others has encountered a problem, hindering the early solution of the incident.
Crossing party lines, lawmakers and officials in Iloilo have condemned the shooting and wounding of a human rights worker and the abduction of two officials of militant organizations on Panay Island.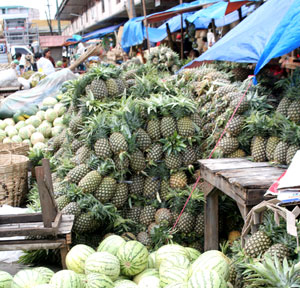 A. Chris Fernandez
Philippine Sports Commission (PSC) Chairman William 'Butch' Ramirez will serve as guest of honor and speaker in the opening ceremonies of the 2007 Private Schools Athletic Association (PRISAA) National Games today, April 16, 2007, 3:00 p.m. at the Iloilo Sports Complex.