Communist rebels have denied attacking a farmer in Miag-ao town in Iloilo during the Holy Week and accused the Armed Forces of the Philippines (AFP) of concocting lies as part of their counter-insurgency campaign.
Aides beware! Or specifically, government-employed aides beware.
A costly lesson has now been taught to a municipal employee and close aide of an Iloilo town mayor.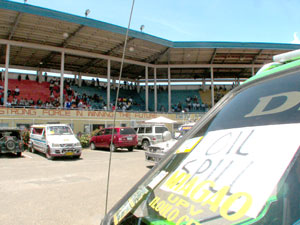 A. Chris Fernandez
The supposed visit of President Gloria Macapagal-Arroyo to Iloilo City to attend several engagements on Monday, April 16, has been called off.