City Mayor Jerry Treñas yesterday confirmed that President Gloria Macapagal Arroyo will grace the opening of the new Iloilo Airport of international standards in Sta. Barbara-Cabatuan on April 16, 2007.
Iloilo Vice Gov. Roberto Armada is not giving up on his fight against Governor Niel Tupas relative to the recent dismissal order issued by the Office of the Ombudsman.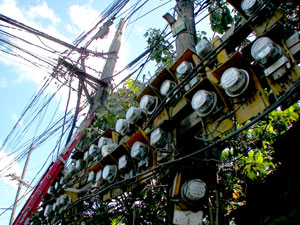 A. Chris Fernandez
Panay Power Corporation (PPC), supplier of power to the city's sole power distributor Panay Electric Company (PECO), has apologized for the power blackout that engulfed Iloilo City last Monday, April 9.