TOP STORIES
| | | |
| --- | --- | --- |
| | | Marivic Despe with her three-year old daughter in front of their house where Antonsen's body is being laid up to the present. see related story |
| A. Chris Fernandez | | |
In the wake of the ambush that killed nine soldiers and wounded several others over the weekend in Calinog town, the Army's 47th Infantry Battalion said it would conduct an even intensified operation against the New People's Army.
One loud explosion then simultaneous heavy gunfire that seemingly went non-stop for at least five minutes. Then more gunfire again in both directions with the army vehicles and the soldiers in it caught in the middle.
A Norwegian national who died almost a month ago due to illness remains unburied in his house in Brgy. Tuburan Sulbod, Zarraga, Iloilo up to this time. His live-in partner Marivic Despe, 28, said she does not have the money to spend for the burial of Jan Helgensen Antonsen whom she had lived with for about four years before his demise. They have a three-year old daughter.
ILOILO NEWS
There is no excuse nor amount of justification that would explain the terror waged by communist terrorists New People's Army (NPA) in Calinog, Iloilo. As such, there is no excuse nor any amount of justification from any barangay official and barangay folk to tolerate, sympathize and cuddle members of the communist rebel group.
Some two weeks after the infamous 'escape' at the Iloilo Rehabilitation Center (IRC), key personalities met yesterday as the Capitol began its official probe on the incident.
Iloilo 5th district Rep. Rolex Suplico in a phone interview yesterday, accused the Arroyo Administration for siphoning a great bulk of the Department of Agriculture Fund reportedly intended for the purchase of fertilizer, and partly for the corn-palay seedlings for the farmers to her campaign kitty in 2004 elections.
A free mass bilateral tubal ligation for mothers in the fifth district of Iloilo would be conducted in Sara, Iloilo this coming November 29, 30 and December 1.
For taking some cool comfort inside one of the motels here in Iloilo City, a driver of the Provincial Treasurer's Office is in hot water.
The attitude of Ilonggos towards food and bad customer service offered are the underlying factors that contribute to the closure of several restaurants in the city.
PANAY NEWS
The National Avian Influenza Task Force, primarily created by the government to contain the problems on bird flu is focusing its information dissemination drive on migratory birds and campaign against the smuggling of exotic birds in the country.
Organization is the key to preventing Avian Flu from getting a foothold in the country.Agriculture Regional Director Jindra Linda Demeterio said that at this stage of preparedness against Avian Influenza (AI), all the sectors in the country should put their efforts together, get organized in their local communities and set up a strong monitoring mechanism.
COLUMNS
Accents

By Julia Carreon-Lagoc

Polibiz

By Nelson Robles

Unusual Channel

By Ma. Renette B. Uy

Consumers Domain

By Ian Seruelo

Serendipity

By Joanne Marie Combong-Pijuan

Without the White Coat

By Florentino P. Aleta II, M.D.

Bridging the gap

By Prof. Henry Funtecha

Carpooling Loonies

By Jinki Beldia
OPINION
Anything Under The Sun
By Atty. Rex S. Salvilla
Rational Insanity
By Bryan Mari Argos
The fullness of life
By Florentino S. Lim, CIHM
Eye Opener
By Rodolfo P. Gumabong
FEATURES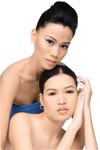 Iloilo's fashion prince, Eric de los Santos, one of the winners of the prestigious Philippine Fashion Design Competition (Apparel) held in Manila last October will be presenting his 60-piece Swimsuit, Cocktail, and Evening wear collections in EARTH STATEMENTS: A Dinner / Fashion Show for the Environment presented by The Workers for the Environment and Health (W.E. HEAL).

The works of Dr. Therese J. Robles' in a month-long Photo Exhibit which opened last November 19 at Newpost Supply, Gen. Luna. St., Iloilo City, is a great example of unparalleled art. Robles' work focuses on a theme: 'Boracay, a new look!!!' The said exhibit includes pictures of Boracay from different angles.