Amigo Travels & Tours Corporation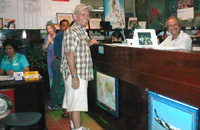 We make your dreams come true...
We always look forward to the adventures of traveling to places we've never been to. We want the best for these trips that's why convenience is on the top of our list.
A company that can answer your traveling needs is Amigo Travel and Tours Corporation. It boasts of proven quality service to its customers since its establishment on July 5, 1995. A 10-year experience also means dependability and it has garnered awards from various airlines both here and abroad for its excellent services.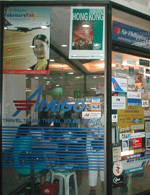 ... and because YOU are the most important...
Amigo Travel and Tours Corporation offers comprehensive range of options on local and international travel and tour packages to fit the customer's specific needs. With 10 computers on-line, ticketing and reservations are always possible. Plus its ten experienced personnel who gladly assist clients on any travel or tour needs. Be it a luxury cruise, bull fighting in Spain or diving and other adventures, Amigo Travels have them all on its list.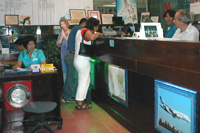 You deserve the BEST!!!
Its services also include ticket reservations and issuance of tickets for local and international. Hotel bookings can be arranged depending on clients need. It also assists in visa, passport processing or other international problems. So all you need is to pack up and you're on your way to your dream destination with the help of Amigo Travel and Tours Corporation. It is open from 8 a.m.–5 p.m. Monday to Friday and 8 a.m.–12:30 p.m. on Saturday and Sunday. For inquiries call (033) 3372839, (033) 3368653, (033) 3373964 Fax no: (033) 3372631. Amigo Travel and Tours Corporation is at the G/F of Amigo Plaza, Iznart – Delgado Streets Iloilo City. Email at amigotrs@yahoo.com.